The Benefits of using a Mortgage Broker
Here at Lintil, we'll tell you that Step 2 of the home-buying journey is Finding Finance. You have your deposit saved and at this point you are ready to begin your mortgage applications. This will give you an idea of what your budget will be before you start viewing houses. While some people might apply straight to their bank, there are a number of benefits associated with using a professional mortgage broker to help you with this process. Ultimately, you want to get approved for the best mortgage deal at the lowest monthly repayment rate. Here's why using a broker is the easiest way to ensure you get a mortgage loan that you are happy with.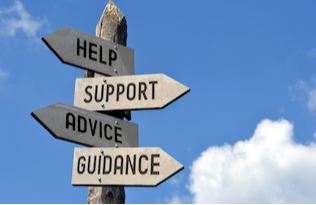 There are 9 mortgage lenders in the Irish market. It's always worth applying to more than simply your own bank, but some specialised lenders will only work with brokers. It is in your best interest to have access to all of your mortgage lender options.
The mortgage broker will liaise with the lenders, whom they will have established relationships with, and do all of the difficult work on your behalf as a professional advocate.
When you use a mortgage broker, you only have to supply them with all of your information and documents once, as opposed to completing a separate application for each lender! It saves a huge amount of off your shoulders.
To ensure you get the best deal at the lowest interest rate, it is essential that you understand the mortgage products that each lender offers. This is an enormous task for anybody, which is why consulting a top-rated mortgage expert will ensure that you have all the information you need to make the appropriate decision for your personal circumstances.
There is an endless list of questions that could come up throughout the mortgage application process, differing from person to person depending on your individual circumstances. Having a broker to offer your professional, expert mortgage advice at each step of the process will prove to be invaluable.
When you have received the Mortgage Approval in Principle that you are happy with (and later your loan offer), you can rest assured that you did everything you could to make the best decision about your mortgage. It is the biggest financial commitment that most people will ever make in their lives, so it is worth availing of some professional help! Sign up to Lintil, where we can recommend a top-rated mortgage broker to you for professional advice.