Saving the deposit for your next home can seem especially daunting at the start. Where do you begin and how do you cut back? Even the smallest savings can go a long way. We have compiled some tips when saving your deposit, so that mountain is a bit easier to climb.


Set a Goal
It's important before deciding to save your deposit for your next home to have a budget in mind and try to stick to it as much as possible. This way you can set a goal of how much you need to save and most importantly how much you can afford to spend on your new home. Remember when saving you should take account for things like stamp duty, solicitors fees, surveyors and any interior or structural work which may need to be carried out on the property. Keep in mind if you are buying a new build home, in some cases you still need to be able to purchase flooring, blinds and even some appliances.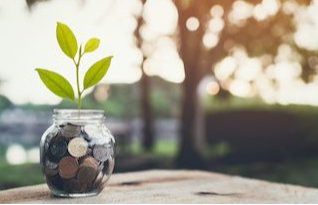 Simple Cut Backs
We all love to go out for dinner, a weekend takeaway, or even a coffee on the way to work. However, savings can be made in this area by simply cutting back, the money can add up. So, try to limit the number of times you eat out in a week and improve your cooking skills at home. It might seem like a challenge, but it will be worth it in the long run.


Pay Down Debts
Whilst saving your deposit for your new property, make sure not to take any new loans or credit cards out. Try to get any outstanding loans you have paid whilst saving your deposit. The aim is to have your bank account in 'good order' for at least six months. This will put you in a much better position when applying for your mortgage. Some people also chose to open a savings account or set up a standing order in order to make the savings process easier, but also to take away any temptation of spending money that could be used towards the deposit.


Use This Time
Take this time to think about what you want from your new home and explore any locations that you may have in mind. It might seem like a mammoth task but saving your deposit puts you one step closer to sitting in your next home. Lintil have some more handy tips while you are saving, remember to log in and you can get familiar with the next steps involved in the home-buying journey.